Nowadays, in any field whether it is labor, commercial, business and personal areas, many conflicts of a variety of types can occur, this situation makes it desirable that each company's areas has only professional stuff at work; for this, it will be very important to have good and precise advice through which you can find guidance and advices capable to orientate your decision making process properly, even better, effectively avoid decisions that you can bring negative consequences or clearly view those actions through which you can get important results, so our goal here is telling you about the importance of counting with a good legal labor advice.
It has been demonstrated that human management plays a fundamental role in every successful company, in conjunction with the production, marketing, financial and administrative areas. Undoubtedly, a good organization design of these offices should focus not only on administrative and document management tasks of those who make the company come to life, but also on legal advice and employee counseling.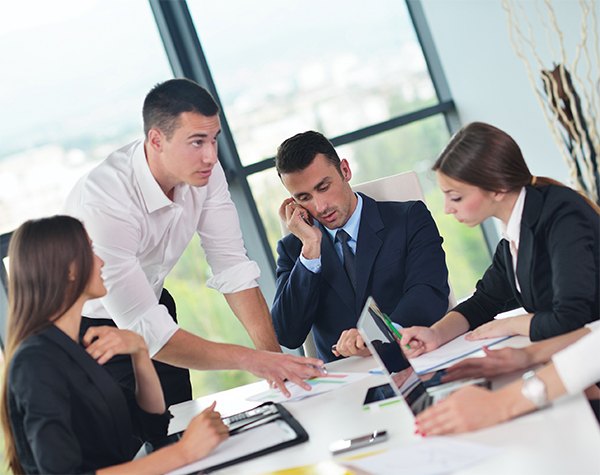 In this sense, the legal framework must be established from the date of birth of the company, in addition, we must know how to establish the rules, how to act, how to stand in the market, what the conditions for hiring employees should be, how to deal with accidents at work and also how to avoid conflicts which may lead to judicial contingencies between the company and its employees.

In recent years, small and medium-sized companies have considered the concern about having a correct legal advice, even though it remains regarded as one of the low profile issues in the hierarchy of priorities of a company, and this responds to their lack of knowledge about its importance, which we will explain hereunder.

A good legal advice will provide us with assistance services and, in addition, specialized legal advice, which will be mainly responsible for providing the necessary information required to resolve issues related to laws, codes or regulations applied to the labor market. Our labor advisory services arise due to the need of our clients, of an integral consultancy to the Human Capital management, for the company as well as for its workers and executives, be they Chilean or foreign.

It is important to point out that every person who is a part of a company accumulates, throughout their working life, a great deal of theoretical and practical knowledge which cannot die, not even when they give up their work or when they are transferred, changed or are fired. Here, the human resources department is present, advising human capital in its different areas such as legal consultancy and labor consultancy. However, in the face of a changing, broad and varied labor regulatory framework; we review and improve the level of legal compliance of your company, removing contingencies from their work and public inspection services.

The vision that sustains our extraordinary proposal, gives key importance to the different edges that a subject can have depending on the focus to apply, and that must be approached to achieve an impeccable and adequate legal labor advice. This approach allows us to solve the various legal and practical issues for which each company requires an appropriate path.

In this area, we perform the following tasks:
Formulation and revision of contracts and their clauses (Compliance Audit).
Expert support in matters related to occupational safety and application of the Law on occupational accidents and diseases.
Review and reformulation of the Internal Regulations and related legal documentation.
Specialized advice on issues related to social security and tax aspects affecting salaries.
Judicial and extra-judicial representation before labor courts and administrative authorities.
A set of tools that make your human resources department a formal cooperative compliance partner, punctual and accurate so that work will be your first line of defense in every aspect that deals with legal advice and employment counseling to keep your employees happy and satisfied and thus achieve a better business performance or balance in their labor relations. Let us emphasize that the advice provided by a consultant provides the necessary knowledge so that the company can solve the daily problems that are being generated and provide the necessary professional skills to the managers of the company to positively solve any problem.

Every company, regardless of its size, must follow a standard in order to keep its operability framed within the law requirements without any issues. During their work, companies must be prepared to face civil lawsuits for liability, labor lawsuits and even lawsuits.

If the companies want to consolidate they must have a legal adviser, since this professional service function will be able to directly intervene in each one of the problems or doubts presented.

And as it of vital importance for us to provide an extraordinary service, we have first class professionals in each of the areas in which they are currently developing their functions, to offer this legal advice and labor counseling at every stage that it should be needed.